PLAYLIST: move love
Third installment of our weekly playlist; still basing itself off beats and bass in general. Keep you eyes peeled for more coming up!
alrighty bruvs, first event where we'll be shooting for a role as media partner. crazy lineups as well, you sure don't want to miss this one.
Glovvess - Agoraphobia (Deerhunter cover)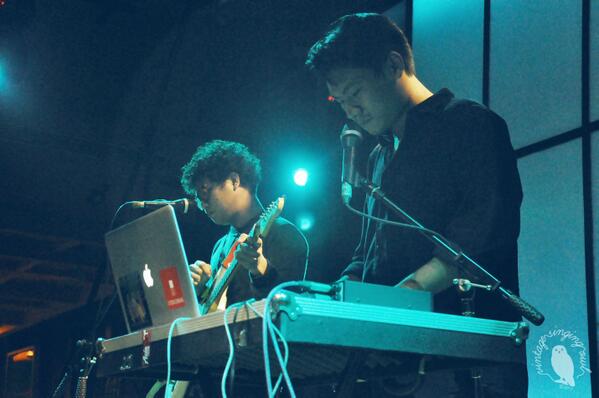 With December just hanging beyond the corner, that calls for a 2013 music round-up; and as you know 2013 is basically packed with awesome releases I-can't-even-name-my-favourites-on-top-of-my-head-right-now, I might as well need yall help with that later. 
Anyway, there's a little Black Friday (I know we're not in the US but ¯\_(ツ)_/¯ ) surprise upon opening my inbox this afternoon. There goes a mail from a familiar household name which I had talked about a few months back, this time with a cover of Deerhunter's Agoraphobia. I immediately felt bad for myself postponing downloads on my P2P client including Monomania, thus if you ask me I've never listened to them before and I can't really pinpoint what this cover has to offer compared to the original. Heh. Though, I'm very surprised the person who sang on this cover is that quiet bro who usually locates himself behind his laptop and fiddles around with a drum machine. A spot-on take, I must say. His vocals blend interestingly well with the atmospheric, lullabye-ish soundscape, close to a point where it sounds more like an original track rather than a remake. I'd like to see more of these incorporated in a live setting or better yet, these guys take turns handling the microphone singing one full song each. Major props!
PLAYLIST: playl(u)st
The second installment of our weekly playlist saw us immersing in an intimate set up; might as well be too early for Valentine's Day but this rainy season calls for a little cuddle session. Now, shall we?
PLAYLIST: Night Sights
// Brand-new-and-improved weekly playlists curated by two of our close mates Shab and Awfi //

Footages taken from our recent Halloween party (26/10/13), in conjunction with Monstore Bar.
NEXT TUESDAY:
Our second installment of Trash Corner.
Starts 8pm @ Monstore Bar or stream live here: http://tinychat.com/trashtapes